26% of U.S. Homes Have a Smart Speaker

Pinpoint Digital is an Alexa skill development company. We help businesses leverage Amazon Alexa using a proven process.  We build custom skills that can fulfill a wide range of use cases.  Whether your goal is to increase brand engagement or to perform a complex integration with a third party system, we can help.  We work with companies of all sizes, from startups to those in the Fortune 100, to develop custom solutions.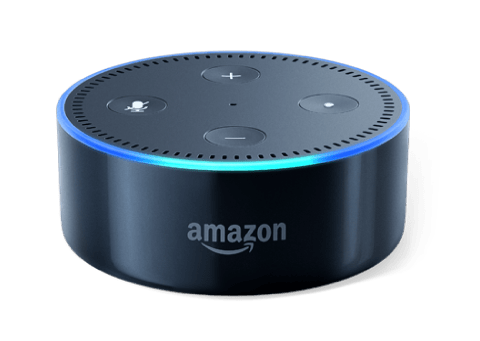 Our process includes the following steps.
Discovery: All of our projects start with a discovery phase where we learn about our clients vision, the problem they are trying to solve or the opportunity they have uncovered. While exploring the project in deeper depths we develop a specifications document (similar to a blue print) that defines exactly what to build.
Voice User Interface Design: During this phase we craft the user experience that your custom skill will use.  Ensuring a rich and natural user voice user experience is a critical step of the process.
Build: During the build phase we write the code necessary to build the custom skill.
Testing: Working to ensure that the Alexa skill that we develop and launch are free from bugs and defects isn't just a one-time event. It's core to our process and happens at multiple levels and continuously throughout the project.
Certification and Launch: Once the skill is complete and has been tested we submit it to Amazon for certification and launch.
Maintenance: It's not over once your new skill launches. We stand ready to help monitor, maintain and improve the solution.  As we obtain real world feedback from users we often add on additional features and functionality.