Pinpoint Digital, LLC provides complete Bloomfield Web Design services. Our office is now in Plainville but we work with clients in Bloomfield and all over Connecticut. We have helped hundreds of Connecticut businesses build websites and achieve their online goals.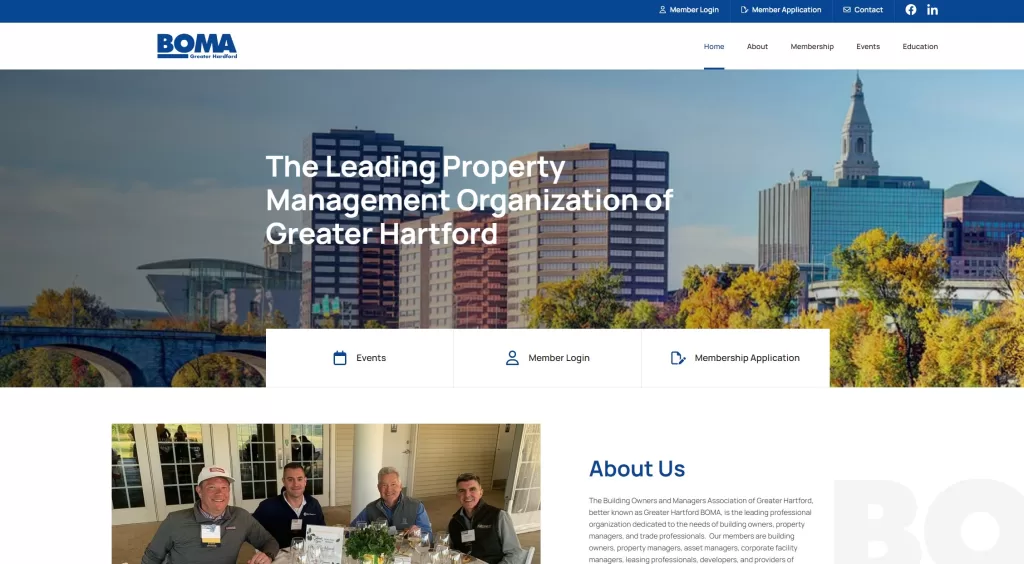 Bloomfield Web Design Services
Custom Web Design, Branding & Logos
We work with a wide range of businesses and nonprofit organizations to help them communicate with their prospects and stakeholders. Our complete website design services can help you create a compelling website that speaks to your target demographic and effectively communicates your message. While most of our websites are custom designed from the ground up we do offer templates for certain industries. We can also design logos as well as modernize and cleanup existing logos.
Copywriting
Most of our clients prefer to write their own copy because they intimately understand their business. However, for those clients who want a more hands-off approach we provide copywriting services. We write compelling and engaging content that not only informs but also converts visitors into prospects.
Digital Marketing
We provide the following digital marketing services.
Google Ads Management
Local Service Ads Setup and Management
Search Engine Optimization
Local Google My Business (GMB) Optimization
Content Management Systems

Our preferred content management system is WordPress which is the most popular content management system. While we do work with other content management systems such as Drupal we do 99% of our website projects using WordPress.
Custom Web Development
We are experts at creating custom web applications. These include custom e-commerce solutions, workflow management solutions and many other types of applications. We build a lot of customizations with WordPress through creating custom plugins. For those projects where WordPress is not a good fit we use the Laravel PHP framework. All of our custom web development projects include some sort of requirements gathering and specifications development project. We also perform a robust quality assurance or testing phase to help ship applications free of bugs and issues.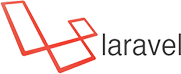 Our Location
We are located 55 Whiting Street, Suite 3B, in Plainville, Connecticut.
Get in Touch
Whether you're a small startup or a nonprofit looking for a Bloomfield CT web design company, we're here to help you succeed online. At Pinpoint Digital, LLC, we believe that your success is our success. Contact us today to discuss your web design, branding, copywriting, or digital marketing needs. We service a wide range of Connecticut, including Naugatuck, Southington, Plainville and beyond.
About Bloomfield, Connecticut
Exploring the Charm of Bloomfield, Connecticut
Nestled in the Capitol Planning Region of Connecticut, just a stone's throw away from the bustling heart of Hartford, lies the charming town of Bloomfield. With a rich history, a diverse community, and natural beauty that beckons outdoor enthusiasts, Bloomfield has much to offer its residents and visitors. Let's take a closer look at what makes this town a hidden gem in the Nutmeg State.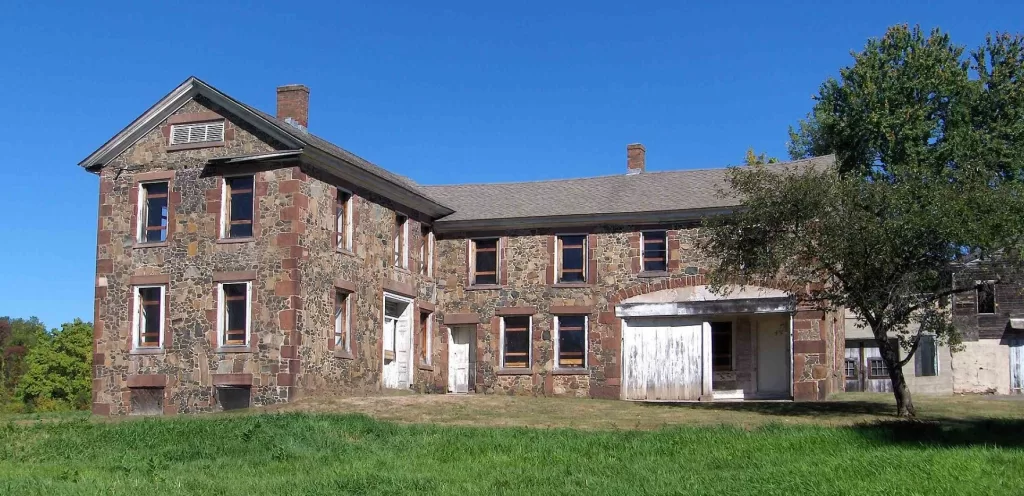 A Glimpse into History
Bloomfield's history traces its roots back to 1660 when it was originally inhabited by the Poquonock Native Americans. Over time, the area became part of Windsor, but in 1736, it was organized as the Parish of Wintonbury. The name "Wintonbury" is a blend of three neighboring towns: Windsor, Farmington, and Simsbury. Eventually, on May 28, 1835, it was officially incorporated as the town of Bloomfield by the Connecticut General Assembly.
In its early days, Bloomfield's economy revolved around agriculture, particularly shade tobacco. However, the town underwent a significant transformation in the postwar era, evolving into a vibrant suburban community of Hartford in the 1950s. Today, Bloomfield retains its unique character, with the southern and eastern parts being more densely populated and developed, while the northern and western sections maintain a rural feel, with meadows, woodlands, and pockets of farmland.
A Scenic Landscape
Bloomfield's geography adds to its appeal. The northern border of the town is defined by the majestic Farmington River, offering scenic views and recreational opportunities for residents and visitors alike. To the west, the town is embraced by Talcott Mountain, which is part of the Metacomet Ridge. This rocky ridgeline, stretching from Long Island Sound to the Vermont border, features notable attractions within Bloomfield, such as Penwood State Park and the Tariffville Gorge of the Farmington River, shared with neighboring East Granby and Simsbury. The Metacomet Trail, a 51-mile hiking trail, meanders through the ridge, inviting outdoor enthusiasts to explore its natural beauty.
Getting Around
Bloomfield's transportation infrastructure is well-connected, making it accessible from various directions. The town boasts Route 218 as its primary east–west throughway, connecting to West Hartford and providing convenient access to other parts of the region. Additionally, two major north–south highways, Blue Hills Avenue (Route 187) and Bloomfield/Tunxis Avenues (Route 189), serve the town, merging when approaching the Windsor border.
For those who rely on public transportation, Connecticut Transit's Hartford Division operates eleven bus routes in Bloomfield, ensuring connectivity to neighboring areas and downtown Hartford.
A Tapestry of Demographics
Bloomfield's population has seen steady growth over the years, as indicated by the 2020 census, which recorded a population of 21,535 residents. The town's demographic makeup reflects its diversity, with various racial and ethnic backgrounds contributing to its vibrant tapestry.
In 2020, the racial and ethnic composition of Bloomfield was as follows:
White alone (non-Hispanic): 32.17%
Black or African American alone (non-Hispanic): 53.09%
Native American or Alaska Native alone (non-Hispanic): 0.19%
Asian alone (non-Hispanic): 2.21%
Hispanic or Latino (any race): 7.88%
These statistics reflect the town's inclusive nature, where people from different backgrounds come together to create a welcoming and diverse community.
Government and Politics
Bloomfield operates under a Town council government, where the Town Council elects a Chair, known as the Mayor, two weeks after the election. As of November 2022, Mayor Danielle Wong is serving her first term as Mayor.
In terms of politics, Bloomfield has historically leaned Democratic in presidential elections, with the town's residents predominantly voting for Democratic candidates. The last time the town voted Republican in a presidential election was in 1956.
Economic Landscape
The economic landscape of Bloomfield is marked by a mix of industries and employers. According to the town's 2020 Comprehensive Annual Financial Report, the top employers in Bloomfield include:
Cigna – 4,100 employees
Kaman Corporation – 1,570 employees
Trader Joe's – 951 employees
Town of Bloomfield – 621 employees
HomeGoods – 500 employees
These employers contribute to the town's economic vitality and provide opportunities for its residents.
Education Opportunities
Bloomfield places a strong emphasis on education, offering a range of educational institutions for its residents. The town is home to Bloomfield High School, which provides a comprehensive education for its students.
In addition to the public high school, Bloomfield boasts the inter-district Global Experience Magnet School, serving students from grades 6 to 12. The Metropolitan Learning Center, a CREC school, also offers educational opportunities for grades 6 to 12.
For younger students, Bloomfield Public Schools provides a variety of options, including the Wintonbury Early Childhood Magnet School for Pre-K3 and K, as well as elementary and middle schools catering to different grade levels.
Notable Residents
Over the years, Bloomfield has been home to several notable individuals who have made their mark in various fields. Some of these residents include:
Clarence H. Adams: Commissioner of the U.S. Securities and Exchange Commission and former president of the Boston Celtics.
LeRoy Bailey Jr.: Prominent pastor and author.
K.C. Jones: NBA Hall of Fame basketball player.
Anika Noni Rose: Singer and actress.
Nykesha Sales: WNBA basketball player.
These individuals, among others, have contributed to the town's rich cultural tapestry.
Historical Landmarks
Bloomfield also boasts several sites listed on the National Register of Historic Places, adding to its historical charm. Some of these landmarks include the Connecticut General Life Insurance Company (Cigna) Headquarters, the Capt. Oliver Filley House, and the Southwest District School.
In conclusion, Bloomfield, Connecticut, is a town that seamlessly blends history, natural beauty, diverse demographics, and economic opportunities. Its rich tapestry of residents, coupled with its scenic landscapes and historical significance, make it a unique and inviting place to call home. Whether you're exploring the hiking trails of Talcott Mountain, enjoying the cultural offerings, or simply taking in the small-town charm, Bloomfield has something to offer everyone who visits or resides within its boundaries.