Pinpoint Digital, LLC provides complete web design services to businesses and organizations in Naugatuck. Our office is conveniently located in Plainville but we work businesses and nonprofit organizations throughout Connecticut.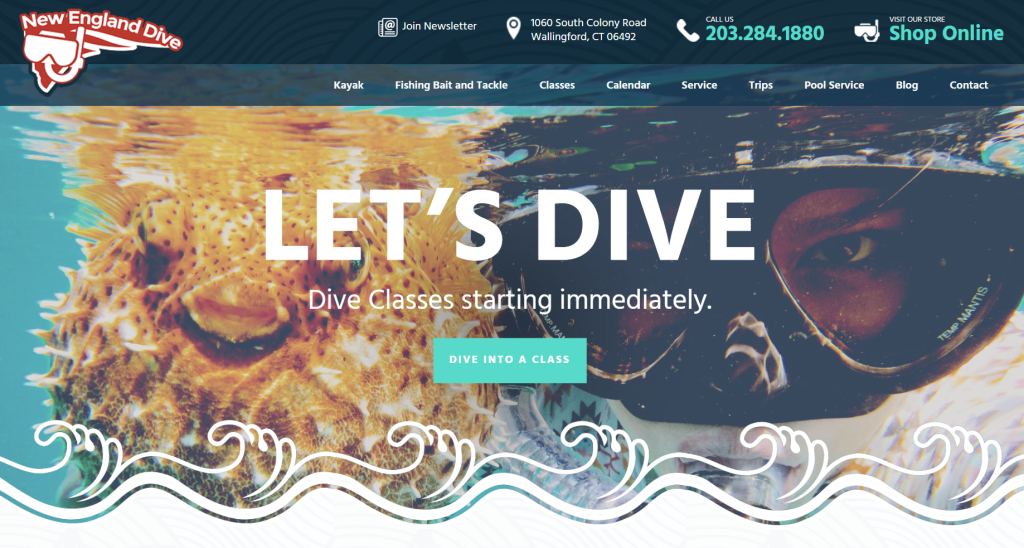 Naugatuck Web Design Services
Custom Web Design, Branding & Logos
We work with a wide range of businesses and nonprofit organizations to help them communicate with their prospects and stakeholders. Our complete website design services can help you create a compelling website that speaks to your target demographic and effectively communicates your message. While most of our websites are custom designed from the ground up we do offer templates for certain industries. We can also design logos as well as modernize and cleanup existing logos.
Copywriting
Most of our clients prefer to write their own copy because they intimately understand their business. However, for those clients who want a more hands-off approach we provide copywriting services. We write compelling and engaging content that not only informs but also converts visitors into prospects.
Digital Marketing
We provide the following digital marketing services.
Google Ads Management
Local Service Ads Setup and Management
Search Engine Optimization
Local Google My Business (GMB) Optimization
Content Management Systems
Our preferred content management system is WordPress which is the most popular content management system. While we do work with other content management systems such as Drupal we do 99% of our website projects using WordPress.

Custom Web Development
We are experts at creating custom web applications. These include custom e-commerce solutions, workflow management solutions and many other types of applications. We build a lot of customizations with WordPress through creating custom plugins. For those projects where WordPress is not a good fit we use the Laravel PHP framework. All of our custom web development projects include some sort of requirements gathering and specifications development project. We also perform a robust quality assurance or testing phase to help ship applications free of bugs and issues.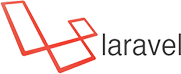 Our Location
We are located 55 Whiting Street, Suite 3B, in Plainville, Connecticut.
Get in Touch
Whether you're a small startup or a nonprofit looking for a Naugatuck web design company, we're here to help you succeed online. At Pinpoint Digital, LLC, we believe that your success is our success. Contact us today to discuss your web design, branding, copywriting, or digital marketing needs. We service a wide range of Connecticut, including Waterbury, Southington, Plainville and beyond.
About Naugatuck, Connecticut
Exploring the Rich History and Vibrant Community of Naugatuck, Connecticut
Nestled in New Haven County, Connecticut, lies the picturesque town of Naugatuck. This charming borough and town straddle both banks of the Naugatuck River, situated just south of the bustling city of Waterbury. With a population of 31,519 residents as of the 2020 census, Naugatuck may seem like any other small town in New England, but beneath its peaceful exterior lies a rich history and a vibrant community that has endured and thrived over the centuries.
A Glimpse into Naugatuck's Past
Naugatuck's story begins in 1701 when it was originally settled as a farming community in rural western Connecticut. However, as the Industrial Revolution swept through the region, Naugatuck transformed into a bustling mill town, much like its neighbors along the Naugatuck River Valley.
One industry that played a pivotal role in Naugatuck's history was rubber manufacturing. The Goodyear Metallic Rubber Shoe Company, established in the late 19th century, was a major player in the town's industrial landscape. Charles Goodyear himself worked at this company before it was consolidated into the United States Rubber Company, which was founded in Naugatuck in 1892. This company, later renamed Uniroyal Inc. in 1961, maintained its corporate headquarters in Naugatuck until the 1980s. A fascinating footnote to this history is that Keds sneakers were manufactured right here in Naugatuck from 1917 until the 1980s.
Rubber wasn't the town's only claim to fame in the industrial sector. The Naugatuck Chemical Company, born out of the United States Rubber Co. in 1904, played a significant role in the chemical industry in the United States. Although it eventually gained independence and moved its operations to Middlebury, Connecticut, in the 1970s, the company's roots in Naugatuck remained a testament to the town's industrial prowess.
Another notable business from Naugatuck's past is the Risdon Manufacturing Company, which started in the early 20th century producing safety pins. Over time, it evolved into the Crown Risdon Co., a company headquartered in nearby Watertown, Connecticut, known for manufacturing packaging for cosmetics and sewing items.
In the 1960s, H. Barber and Sons, founded by Harold Barber, became a prominent presence in the community. This company specializes in building beach rakes used for debris cleanup and beach grooming, and it proudly claims to be the largest such business in the world.
Naugatuck also had a sweet side. It was once home to the Peter Paul Candy Manufacturing Company, a division of Hershey Foods, responsible for producing beloved candy bars like Almond Joy and Mounds. Unfortunately, the Hershey Co. closed the Naugatuck facility in November 2007, marking the end of an era for chocolate lovers in the region.
The Deluge That Changed Everything
While Naugatuck is known for its peaceful Naugatuck River, it faced a devastating flood on August 19, 1955. Hurricane Diane brought over 10 inches of rain, causing the river to overflow its banks. The resulting path of destruction forever altered the landscape and the lives of Naugatuck's residents.
A Rich Sporting Tradition
Naugatuck is not just about industry and history; it also boasts a rich sporting tradition. The Naugatuck High School football team has one of the longest rivalries in America with Ansonia High School, dating back to 1900. Although Ansonia holds the upper hand in the series, the annual Thanksgiving Day matchup between the two schools is a cherished local tradition. Naugatuck High School's mascot is the greyhound, and its colors are garnet and grey, embodying the town's spirit and pride.
Education at the Heart of the Community
Education has always been at the forefront of Naugatuck's priorities. The town boasts a comprehensive public school system, including five elementary schools for grades K–4, two intermediate schools for grades 5–6, one middle school for grades 7–8, and one high school for grades 9–12. The recent $81 million renovation of Naugatuck High School, completed by the fall of 2015, brought the school up to date and back to mint condition, ensuring that the town's youth have access to modern educational facilities.
While Naugatuck High School has faced challenges in the past regarding its ranking among Connecticut high schools, recent improvements in the quality of education provided by a new Board of Education and Superintendent have helped enhance the school's reputation and academic performance.
Naugatuck's Unique Government and Transportation
Naugatuck stands out in Connecticut's local government landscape as the only consolidated town and borough. Unlike other boroughs in the state, which function as special services districts within larger towns, Naugatuck has both a town clerk and a borough clerk managing official records. The town's officials are elected in November of odd-numbered years, aligning with the state's traditional electoral cycle.
Transportation in Naugatuck is well-connected, with a Metro-North Railroad station, Naugatuck, serving the Waterbury Branch of the New Haven Line. Major highways, such as Connecticut Route 63, Route 68, and the Route 8 expressway, provide convenient access to neighboring towns and cities.
A Diverse and Inclusive Community
Naugatuck is a town of diverse demographics, with a rich cultural tapestry. The 2020 census revealed that the town's population comprises people from various racial backgrounds, with the majority being White, and a growing Hispanic or Latino community. This diversity enriches the local culture and fosters a sense of unity among the residents.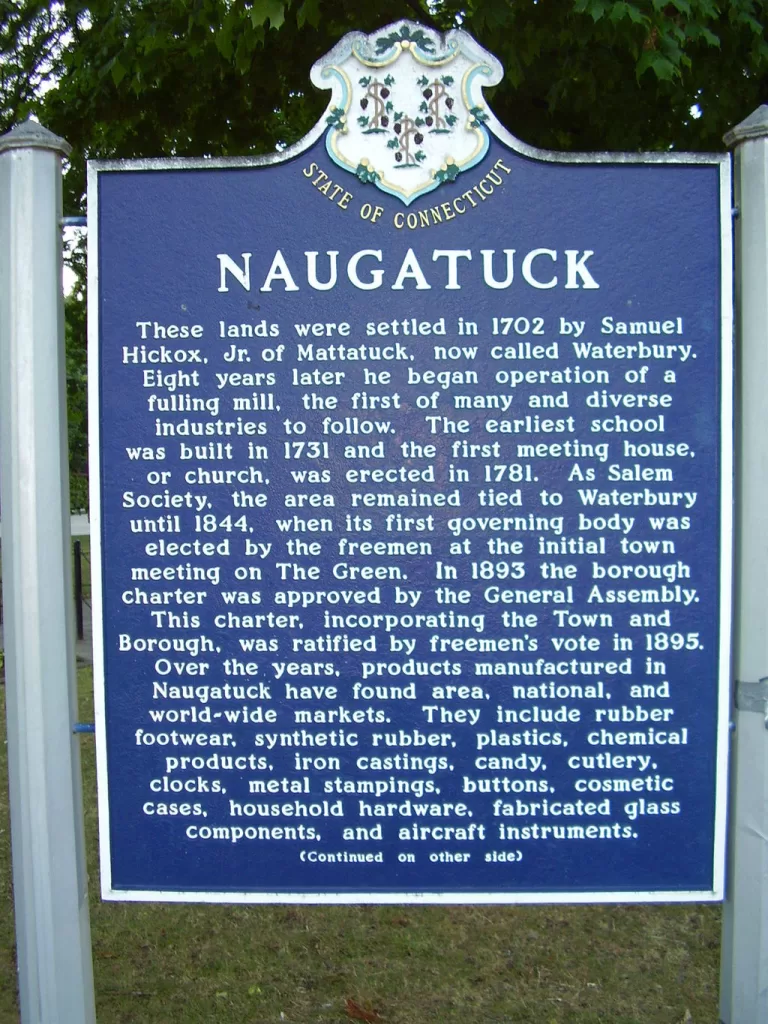 Preserving the Past for the Future
Several historical sites in Naugatuck have been recognized and preserved on the National Register of Historic Places. These include the Salem School, the Bronson B. Tuttle House, the Naugatuck Center Historic District, and the United States Post Office–Naugatuck Main. These landmarks serve as reminders of the town's storied history and offer residents and visitors a chance to step back in time.
Notable Residents
Over the years, Naugatuck has been home to several notable individuals, including Adrian, a renowned Hollywood costume designer; Michael Bergin, a former Calvin Klein model and Baywatch actor; and Charles Goodyear, the first American to vulcanize rubber, among others. These individuals have left their mark on the town's history and the world beyond its borders.
As we explore the town of Naugatuck, it becomes evident that this seemingly ordinary New England town is anything but. Its rich history, resilient community, and diverse culture make it a truly exceptional place to live and visit. Whether you're interested in the town's industrial past, its vibrant present, or its promising future, Naugatuck has something to offer everyone who crosses its charming bridges over the Naugatuck River.