Pinpoint Digital, LLC provides complete New Britain Web Design services. While our office is in Plainville we work with clients in Waterbury and all over Connecticut. We have helped hundreds of Connecticut businesses build websites and achieve their online goals.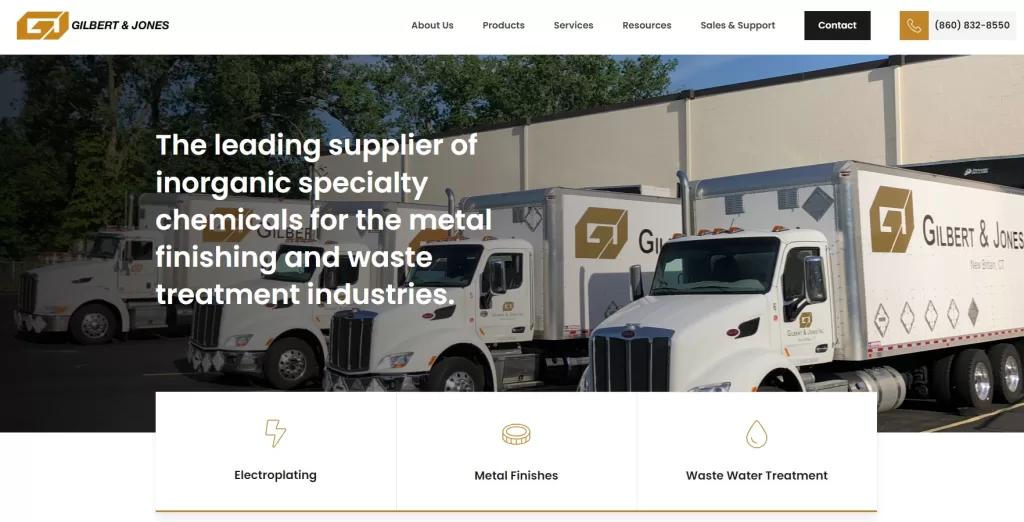 New Britain Web Design Services
Custom Web Design, Branding & Logos
We work with a wide range of businesses and nonprofit organizations to help them communicate with their prospects and stakeholders. Our complete website design services can help you create a compelling website that speaks to your target demographic and effectively communicates your message. While most of our websites are custom designed from the ground up we do offer templates for certain industries. We can also design logos as well as modernize and cleanup existing logos.
Copywriting
Most of our clients prefer to write their own copy because they intimately understand their business. However, for those clients who want a more hands-off approach we provide copywriting services. We write compelling and engaging content that not only informs but also converts visitors into prospects.
Digital Marketing
We provide the following digital marketing services.
Google Ads Management
Local Service Ads Setup and Management
Search Engine Optimization
Local Google My Business (GMB) Optimization
Content Management Systems
Our preferred content management system is WordPress which is the most popular content management system. While we do work with other content management systems such as Drupal we do 99% of our website projects using WordPress.

Custom Web Development
We are experts at creating custom web applications. These include custom e-commerce solutions, workflow management solutions and many other types of applications. We build a lot of customizations with WordPress through creating custom plugins. For those projects where WordPress is not a good fit we use the Laravel PHP framework. All of our custom web development projects include some sort of requirements gathering and specifications development project. We also perform a robust quality assurance or testing phase to help ship applications free of bugs and issues.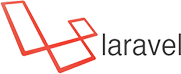 Our Location
We are located 55 Whiting Street, Suite 3B, in Plainville, Connecticut.
Get in Touch
Whether you're a small startup or a nonprofit looking for a Plainville CT web design company, we're here to help you succeed online. At Pinpoint Digital, LLC, we believe that your success is our success. Contact us today to discuss your web design, branding, copywriting, or digital marketing needs. We service a wide range of Connecticut, including Cheshire, Naugatuck, Southington, Plainville and beyond.
About New Britain, Connecticut
New Britain, Connecticut: The Hardware City with a Rich History
Nestled approximately 9 miles southwest of Hartford, Connecticut, lies the charming city of New Britain. With a population of 74,135 according to the 2020 Census, this city in Hartford County is known for its historical significance, vibrant culture, and unique nickname – the "Hardware City." Join us as we explore the rich history and unique characteristics that make New Britain a captivating place to visit and call home.
A Glimpse into New Britain's Past
New Britain has a deep and storied history dating back to its founding in 1687. Initially established as a parish under the name New Britain Society in 1754, the city's name itself is a nod to its British heritage. In 1850, it was officially chartered as a township, and in 1871, it attained city status. One significant milestone in the city's history occurred in 1905 when a consolidation charter was adopted, separating New Britain from neighboring towns like Farmington and Berlin, Connecticut.
During the late 19th and early 20th centuries, New Britain gained a reputation as the "Hardware Capital of the World" and was affectionately referred to as the "Hardware City." This title was well-earned, as major manufacturers like The Stanley Works, P&F Corbin Company, Landers, Frary & Clark, and North & Judd were headquartered here. These companies played a pivotal role in shaping the city's industrial landscape and are now part of its proud heritage.
In 1843, Frederick Trent Stanley established Stanley's Bolt Manufactory in New Britain, specializing in door bolts and other wrought-iron hardware. His cousin, Henry Stanley, followed suit in 1857 by founding The Stanley Rule and Level Company, famous for its "Stanley/Bailey" planes, cherished by woodworkers of the era and still revered by craftsmen today. These two companies merged in 1920, forming the Hand Tools Division of Stanley Works.
Notably, New Britain holds the distinction of being the birthplace of the wire coat hanger, invented in 1869 by O. A. North. In 1895, the New Britain YMCA was the birthplace of dribbling, a fundamental technique in basketball. The city also made a mark in the world of sports, with New Britain High School's participation in the 1938 high school football national championship game in Baton Rouge, Louisiana. Furthermore, racquetball, a popular sport to this day, was developed in 1954, also at the YMCA.
However, New Britain's history is not without its challenges. In the 1970s, the city faced a corruption scandal that led to the arrest of the heads of the fire and police departments, as well as seven other municipal employees.
The Motto: Industria implet alveare et melle fruitur
New Britain's official motto, "Industria implet alveare et melle fruitur," translates from Latin to "Industry fills the hive and enjoys the honey." This phrase was coined by Elihu Burritt, a prominent 19th-century resident of New Britain, known for his roles as a diplomat, philanthropist, and social activist. In 2007, it was revealed that the Latin word for "honey" had been misspelled as "mele" for decades. The city corrected the mistake, ensuring the motto reflected the correct spelling – "melle."
Exploring New Britain's Geography and Topography
New Britain's landscape is characterized by soft, rolling hills and a young Connecticut forest, making it an inviting place for nature enthusiasts. The city boasts numerous parks with lush tree-lined streets and charming front yards adorned with trees. A few streams gracefully flow through the city, remaining untouched by urban development, preserving pockets of natural beauty amidst the urban landscape.
Diverse Demographics and Rich Ancestral Heritage
New Britain is a melting pot of cultures, with a rich blend of ancestries. According to the 2010 Census, the largest ancestries in the city were Puerto Rican (29.9%), Polish (17.1%), Italian (9.6%), Irish (8%), German (4.1%), English (3.9%), French-Canadian (3.8%), and Haitian (3.1%).
The city's demographics have evolved over the years, with historical population data showing steady growth from the late 19th century to the present. In 2021, the median income for a household in New Britain was $51,586, with a per capita income of $26,152. However, like many cities, New Britain grapples with poverty, with a poverty rate of 19.9% of the population, varying across different ethnic groups.
Little Poland: A Cultural Gem
New Britain's most distinct cultural enclave is "Little Poland," a neighborhood centered around Broad Street. This area has been home to a significant Polish community since 1890 and is often affectionately referred to as such. On September 23, 2008, the New Britain City Council officially designated the Broad Street area as "Little Poland," recognizing its vibrant Polish businesses and families.
The Polish community in New Britain has not only preserved its cultural heritage but has also played a vital role in revitalizing the area both culturally and economically. The neighborhood boasts Polish language newspapers, a television station, and numerous bilingual businesses and civil agencies. Even the local post office branch welcomes visitors with the word "post" written in Polish.
The annual Little Poland festival held in the spring is a celebration of Polish culture, featuring traditional food, music, and crafts. Notable visitors, including Presidents Richard Nixon and Ronald Reagan, have graced the Polish district, emphasizing its significance in the city's cultural tapestry.
In September 2019, Polish President Andrzej Duda became the first head of state to visit New Britain, addressing thousands in Walnut Hill Park before attending the United Nations General Assembly in New York City. His visit underscored the strong ties between New Britain and its Polish heritage.
Government and Politics
New Britain's political landscape is diverse, with voter registration reflecting a mix of party affiliations. As of November 2017, the city had 49% Democratic, 39% Unaffiliated, and 11% Republican voters. In presidential elections, the city historically leans Democratic, with recent elections showing a significant majority for Democratic candidates.
New Britain's Unique Accent
Natives of New Britain carry a distinctive accent, often linked to the city's Polish-American community. Some residents are known to use a glottal stop in place of /t/ before syllabic /l/, a characteristic that adds a unique touch to the local dialect. The short "a" vowel /æ/ in words like "cattle" and "bottle" may also be pronounced as [ɛə] by some speakers.
Economic Hub with Diverse Employers
New Britain's economy is vibrant and diverse, with several prominent companies calling the city home. Notably, Stanley Black & Decker, a Fortune 500 manufacturing conglomerate, has its global headquarters in New Britain. Other notable companies include Gaffney, Bennett and Associates, Tomasso Group, Creed Monarch, Guida's Dairy, and Polamer Precision.
The city's largest employers, as per the 2021 Comprehensive Annual Financial Report, include the Hospital of Central Connecticut, the City of New Britain, Central Connecticut State University
, the Hospital for Special Care, Stanley Black & Decker, Webster Bank, Creed Monarch, Guida's, Costco, and B&F Machine.
Sites of Interest
New Britain offers a wide array of attractions and cultural sites, making it an exciting place to explore:
Downtown New Britain, a bustling urban center with shops, restaurants, and entertainment.
New Britain Museum of American Art, the oldest of its kind in the United States, dedicated to American art.
Walnut Hill Park, a beautifully designed park by Frederick Law Olmsted, featuring the stunning Walnut Hill Rose Garden with over 800 roses.
Central Connecticut State University, a vibrant hub of education and culture.
New Britain Little League, nurturing young baseball talent.
New Britain Industrial Museum, a testament to the city's industrial heritage.
The Hospital of Central Connecticut, a significant healthcare institution in the region.
Education in New Britain
New Britain offers a range of educational opportunities:
Central Connecticut State University and Charter Oak State College cater to higher education needs.
New Britain Public Schools operate public schools, including New Britain High School.
The Roman Catholic Archdiocese of Hartford oversees Catholic schools, such as Sacred Heart School.
Efficient Transportation Network
New Britain benefits from a well-connected transportation network:
Connecticut Route 9 serves as the city's main expressway, connecting it to Hartford and other destinations.
The nearby Amtrak station in Berlin provides rail services, including the Vermonter and Shuttle routes.
Plans for a Springfield–Hartford–New Haven commuter rail are underway, with Berlin as one of the proposed stations.
Bradley International Airport and Tweed New Haven Airport are the closest commercial airports.
Notable Residents
New Britain has been home to several notable individuals, including Paul Manafort, a political advisor, Walter Camp, the "Father of American Football," and Phillip Corbin, the founder of P&F Corbin Co. Additionally, it has produced talented athletes like Byron Jones, a Dallas Cowboys player and holder of the standing long jump world record.
In Conclusion
New Britain, Connecticut, is a city with a rich history, diverse culture, and a vibrant community. From its industrial legacy to its thriving Polish district, this city offers a unique blend of the past and the present. Whether you're exploring its cultural enclaves, visiting its museums, or enjoying its natural beauty, New Britain has something to offer every visitor and resident. It's a place where industry has indeed filled the hive and continues to enjoy the honey.