Pinpoint Digital, LLC provides complete web design services to businesses and organizations in Newington. Our office is conveniently located in Plainville but we work businesses and nonprofit organizations throughout Connecticut.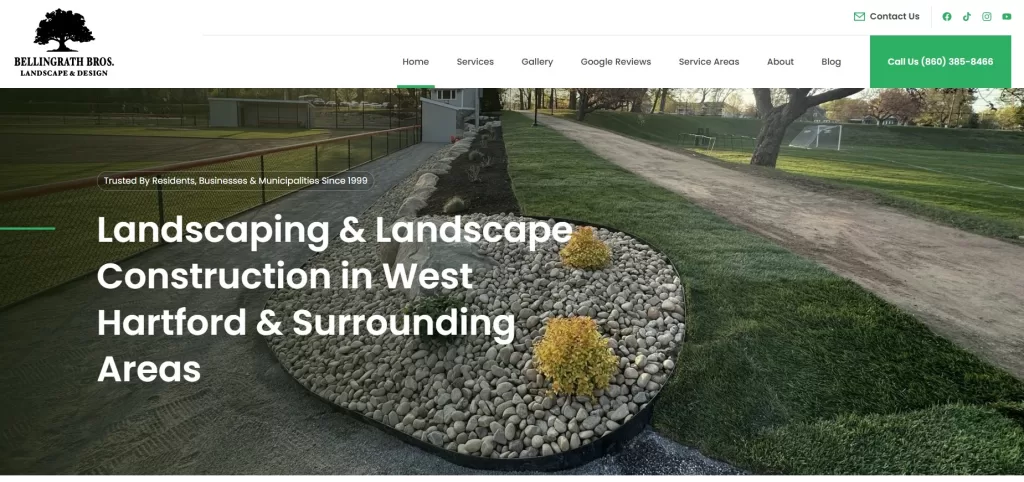 Newington Web Design Services
Custom Web Design, Branding & Logos
We work with a wide range of businesses and nonprofit organizations to help them communicate with their prospects and stakeholders.  Our complete website design services can help you create a compelling website that speaks to your target demographic and effectively communicates your message.  While most of our websites are custom designed from the ground up we do offer templates for certain industries.  We can also design logos as well as modernize and cleanup existing logos.
Copywriting
Most of our clients prefer to write their own copy because they intimately understand their business. However, for those clients who want a more hands-off approach we provide copywriting services. We write compelling and engaging content that not only informs but also converts visitors into prospects.
Digital Marketing
We provide the following digital marketing services.
Google Ads Management
Local Service Ads Setup and Management
Search Engine Optimization
Local Google My Business (GMB) Optimization
Content Management Systems
Our preferred content management system is WordPress which is the most popular content management system. While we do work with other content management systems such as Drupal we do 99% of our website projects using WordPress.

Custom Web Development
We are experts at creating custom web applications. These include custom e-commerce solutions, workflow management solutions and many other types of applications. We build a lot of customizations with WordPress through creating custom plugins. For those projects where WordPress is not a good fit we use the Laravel PHP framework. All of our custom web development projects include some sort of requirements gathering and specifications development project. We also perform a robust quality assurance or testing phase to help ship applications free of bugs and issues.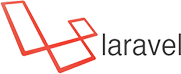 Our Location
We are located 55 Whiting Street, Suite 3B, in Plainville, Connecticut.
Get in Touch
Whether you're a small startup or a nonprofit looking for a Newington web design company, we're here to help you succeed online. At Pinpoint Digital, LLC, we believe that your success is our success. Contact us today to discuss your web design, branding, copywriting, or digital marketing needs. We service a wide range of Connecticut, including Waterbury, Southington, Plainville and beyond.
About Newington, Connecticut
Newington, Connecticut: A Blend of History and Modern Living
Nestled just 8 miles south of downtown Hartford, Newington, Connecticut, is a charming town with a rich history dating back nearly 375 years. This predominantly residential suburb in Greater Hartford has evolved over the centuries, from its early days as "West Farms" to its status today as a vibrant community of over 30,000 residents.
A Town Steeped in History
Newington's history is intertwined with the growth and development of Connecticut itself. While it wasn't officially established as a separate town until 1871, its roots run much deeper. In 1636, settlers from neighboring Wethersfield began to call this area home. Known as "West Society," it was prized for its timber, which was used for pipe staves, essential for colonial trade.
In 1721, the residents of this thriving community requested that the Connecticut Colony's General Assembly grant them the name "Newington," even though it took another century and a half for the town to be officially incorporated. Newington's motto, "growth and progress," reflects the town's early commitment to advancement.
One significant development in the town's history was the authorization of the Berlin Turnpike in 1798, originally called the Hartford and New Haven Turnpike. This road became a bustling commercial route, attracting businesses and contributing to Newington's growth.
The Arrival of the Modern Era
The dawn of the 19th century marked a turning point for Newington. Its central location within Connecticut made it an attractive destination for both residents and businesses. One of the town's early entrepreneurs, Levi Lusk, established a tavern that foreshadowed the many motels, bars, stores, and restaurants that would follow.
The introduction of railroads in the 1830s further accelerated growth, leading to the construction of more homes and the establishment of businesses. By the mid-19th century, Newington had two distinct population centers—one centered on Wethersfield's inner village and the other within Newington, each developing its unique identity.
An 1869 map divided Newington into four districts—the North, the Middle, the South, and the South-east. Four main roads, known today as the Berlin Turnpike, Main Street, Willard Avenue, and Church Street, traversed these districts, shaping the town's layout.
Incorporation and the Twentieth Century
In 1871, Newington officially declared its independence from Wethersfield when the latter refused to fund highway improvements for better access to railroads. This marked the beginning of the modern era for Newington.
Technological progress played a significant role in the town's development. The arrival of the telephone in 1883 and the trolley service in 1894 brought new opportunities. The trolley, in particular, revolutionized commuting, allowing residents to live in Newington and work in surrounding cities.
The 20th century saw further population growth. Newington's population grew from 1,000 in the early 1900s to 4,000 by 1930, attracting both Anglo-American settlers and foreign-born immigrants to the town.
The 1930s saw the introduction of automobiles, and despite the challenges of the Great Depression, Newington paved dirt roads, marking the beginning of significant modernization. In 1937, cars and buses replaced the trolley service, connecting Newington more closely with neighboring areas.
Challenges and Triumphs in the Post-War Era
By the 1940s, Newington faced both expansion and economic challenges. The Hartford/New Haven Turnpike, renamed the Berlin Turnpike in 1942, became a vital commercial hub. However, the town's manufacturing base began to decline, and industries like the Torrington Company and Loctite left town in the mid-1990s.
The construction of Interstate 91 and Interstate 84 in the early 20th century also affected Newington's business landscape, making other cities and towns more attractive to industry. Yet, the town found new sources of economic growth in shopping centers, condominium developments, and the continued commercial activity along the Berlin Turnpike.
Newington Today: A Blend of Old and New
As of 2023, Newington's population stands at 30,527, reflecting its continued residential appeal. While the town has retained its residential character, the Berlin Turnpike has seen a resurgence of commercial enterprises, with larger chain stores replacing smaller businesses.
The town's geography, covering 13.1 square miles, consists mainly of residential areas, interspersed with the bustling Berlin Turnpike, a major commercial highway. Mill Pond Falls, a central attraction, remains a popular spot for residents. This 16-foot natural waterfall, the smallest in the United States, is depicted on the town seal.
Newington celebrates its unique heritage every September during the Waterfall Festival, a tradition that has continued since 2000. The festival brings together vendors, local music groups, and artists competing in the "Artist's Chalk Walk."
Newington Junction, a section of the town, is home to historic districts and the Newington Junction Railroad Depot, adding to the town's historical charm.
A Diverse and Thriving Community
The demographic landscape of Newington is diverse, with a population that includes people of various racial backgrounds. According to the 2010 census, Newington had 30,562 residents, with a population density of 2,310/sq mi. The town's racial makeup reflects its diverse character, with residents of different ethnic backgrounds living together harmoniously.
In terms of education, Newington Public Schools provide quality education to the town's children. The town boasts seven public schools, including four elementary schools, two middle schools, and Newington High School, offering a comprehensive educational experience.
Private education is also available, with institutions like Emmanuel Christian Academy offering alternative educational options.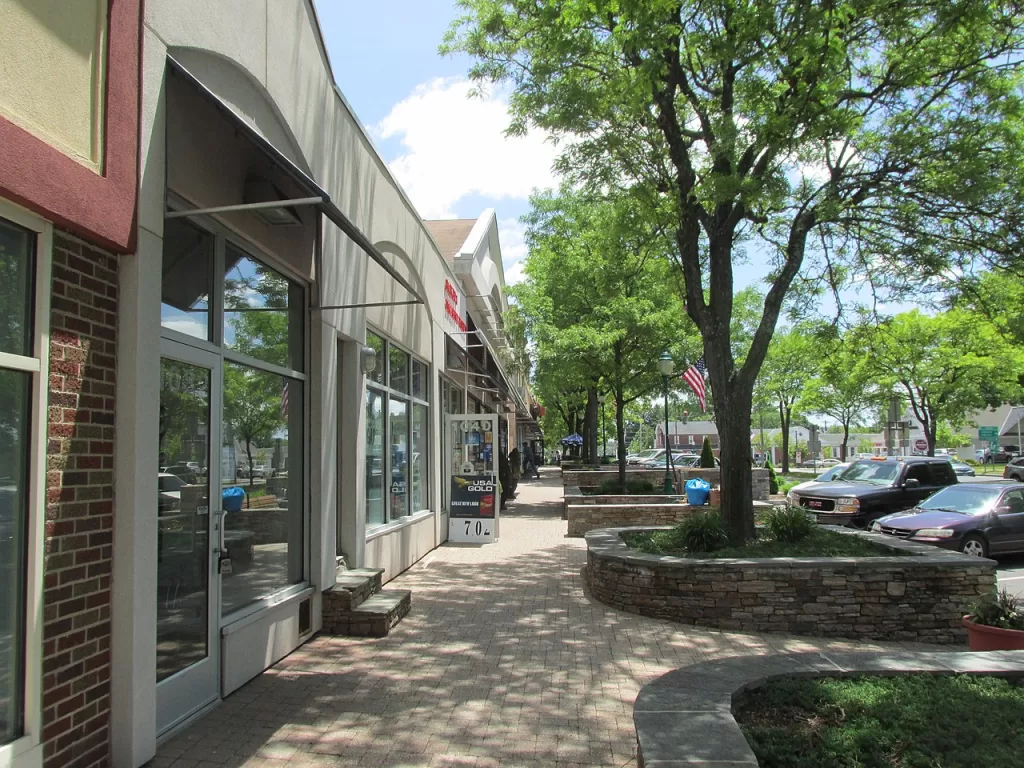 Government and Services
Newington operates under a Council-Manager form of government, combining elected officials' policy leadership with the professional expertise of an appointed Town Manager. The Town Council, comprising nine elected members, serves as the legislative body.
Newington also hosts the Connecticut Department of Transportation headquarters and the Newington Post Office.
Transportation and Connectivity
Newington's strategic location provides easy access to Hartford, just 8 miles away. The town is part of a proposed commuter rail service, the Hartford Line, which will connect New Haven to Springfield and potentially Bradley International Airport, enhancing transportation options for residents.
In 2015, CTfastrak, Connecticut's first bus rapid transit corridor, opened, offering efficient transportation between Hartford and New Britain, with a stop at Newington Junction.
The town also enjoys bus services operated by Connecticut Transit, ensuring residents have various transportation options.
Education and Cultural Life
Newington's commitment to education is evident in the presence of the Connecticut Distance Learning Consortium. The town is home to the Lucy Robbins Welles Library, a central hub for learning and community engagement.
Newington High School, with a history dating back to the early 1930s, continues to provide quality education and produce accomplished alumni in various fields.
Emergency Services and Community Support
Newington is well-equipped with emergency services, including the local municipal police, Connecticut State Police, and the United States Department of Veterans' Affairs Police Department. The town also has a dedicated volunteer ambulance service, ensuring residents' health and safety.
The volunteer fire department, founded in 1917, plays a vital role in the community and operates
independently of the Town Council or Town Manager's control. The fire department remains a cornerstone of community safety.
A Bright Future for Newington
Newington, Connecticut, is a town that seamlessly blends its rich history with modern living. With its diverse population, commitment to education, and access to transportation options, Newington looks forward to a bright and prosperous future while cherishing its historical roots.