Pinpoint Digital, LLC provides complete Waterbury Web Design services. Our office is now in Plainville but we work with clients in Waterbury and all over Connecticut. We have helped hundreds of Connecticut businesses build websites and achieve their online goals.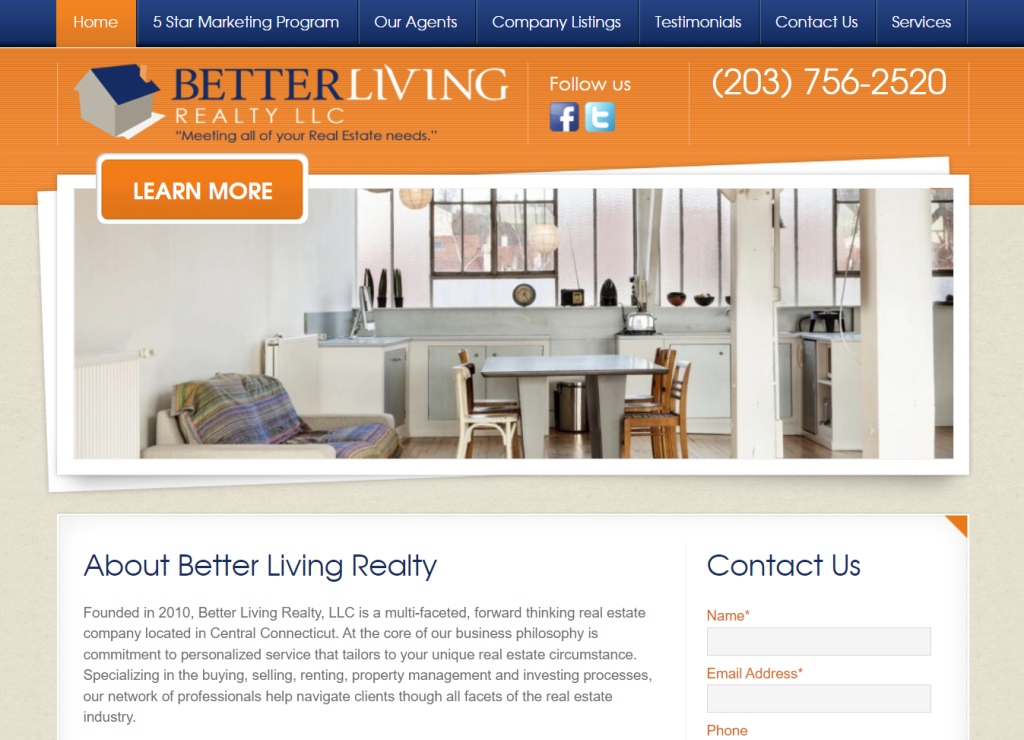 Waterbury Web Design Services
Custom Web Design, Branding & Logos
We work with a wide range of businesses and nonprofit organizations to help them communicate with their prospects and stakeholders. Our complete website design services can help you create a compelling website that speaks to your target demographic and effectively communicates your message. While most of our websites are custom designed from the ground up we do offer templates for certain industries. We can also design logos as well as modernize and cleanup existing logos.
Copywriting
Most of our clients prefer to write their own copy because they intimately understand their business. However, for those clients who want a more hands-off approach we provide copywriting services. We write compelling and engaging content that not only informs but also converts visitors into prospects.
Digital Marketing
We provide the following digital marketing services.
Google Ads Management
Local Service Ads Setup and Management
Search Engine Optimization
Local Google My Business (GMB) Optimization
Content Management Systems
Our preferred content management system is WordPress which is the most popular content management system. While we do work with other content management systems such as Drupal we do 99% of our website projects using WordPress.

Custom Web Development
We are experts at creating custom web applications. These include custom e-commerce solutions, workflow management solutions and many other types of applications. We build a lot of customizations with WordPress through creating custom plugins. For those projects where WordPress is not a good fit we use the Laravel PHP framework. All of our custom web development projects include some sort of requirements gathering and specifications development project. We also perform a robust quality assurance or testing phase to help ship applications free of bugs and issues.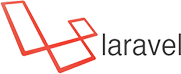 Our Location
We are located 55 Whiting Street, Suite 3B, in Plainville, Connecticut.
Get in Touch
Whether you're a small startup or a nonprofit looking for a Plainville CT web design company, we're here to help you succeed online. At Pinpoint Digital, LLC, we believe that your success is our success. Contact us today to discuss your web design, branding, copywriting, or digital marketing needs. We service a wide range of Connecticut, including Cheshire, Naugatuck, Southington, New Britain, Rocky Hill and beyond.
About Waterbury, Connecticut
Exploring Waterbury, Connecticut: The Brass City with a Rich History
Nestled on the banks of the Naugatuck River in the heart of Connecticut, Waterbury is a city with a rich history, diverse culture, and a unique blend of old-world charm and modern vibrancy. Known as the "Brass City," Waterbury has left an indelible mark on the industrial landscape of the United States. Let's take a closer look at this captivating city and all that it has to offer.
A City with a Vibrant Past
Waterbury's history is deeply rooted in the early days of colonial America. The land was originally inhabited by Algonquin bands, and in the 17th century, Puritan settlers from nearby Farmington began purchasing land from different tribes, leading to the establishment of the original settlement in 1674, now known as the Town Plot section. However, due to the turbulence of King Philip's War, the settlement was temporarily vacated until peace was restored in 1677.
The settlement's name evolved from "Matetacoke" to "Mattatuck" and eventually to "Waterbury" when it was officially incorporated as the 28th town in the Connecticut Colony in 1686. The name change was inspired by the numerous streams that flowed into the Naugatuck River, emphasizing the city's connection to water.
Despite its promising beginnings, Waterbury faced challenges in its early years, including frequent flooding of the Naugatuck River and disease outbreaks. It took nearly a century for the city's population to reach 5,000 residents.
The Rise of the Brass Industry
Waterbury's true transformation began in the early 19th century when it emerged as a major industrial powerhouse in the United States. The city harnessed the power of the Mad River and Naugatuck River to fuel its factories, particularly those in the brass industry. Waterbury's reputation as the "Brass Capital of the World" was well-earned as it became the leading center for the manufacture of brassware, including castings and finishings. Brass and copper from Waterbury were used in various applications across the nation, including the construction of Nevada's Boulder Dam.
The city's industrial prowess extended beyond brass, with the clock industry also flourishing in Waterbury. Notably, the Waterbury Clock Company produced the famous Mickey Mouse watch in 1933, saving the company from bankruptcy and leaving an enduring legacy.
Cultural and Educational Hub
Waterbury's influence isn't limited to industry; it has also left its mark on culture and education. The city is home to several educational institutions, including Post University and the regional campuses of the University of Connecticut, University of Bridgeport, and Western Connecticut State University. Naugatuck Valley Community College also calls Waterbury home, offering educational opportunities to the community.
The city has a thriving cultural scene with landmarks like the Mattatuck Museum Arts and History Center, dedicated to collecting and exhibiting the works of Connecticut artists and sculptors. Waterbury's rich heritage is celebrated through various landmarks, including the Soldiers' Monument, the statue of Christopher Columbus, and Holy Land USA, a once-popular tourist attraction.
A Mosaic of Communities
Waterbury's neighborhoods reflect its diverse population and rich ethnic tapestry. With 25 distinct neighborhoods, the city is a mosaic of cultures, with each area having its unique character. From the Italian-American communities in Town Plot and Brooklyn to thriving Albanian, Cape Verdean, Dominican, Brazilian, Jamaican, Lithuanian, Portuguese, and Puerto Rican communities, Waterbury's neighborhoods showcase the city's cultural diversity.
Additionally, the Orthodox Jewish community in Waterbury has experienced a revival, with educational institutions like Yeshiva K'tana of Waterbury playing a crucial role in the community's growth.
Economic Ups and Downs
Waterbury has faced economic challenges over the years, experiencing a decline in the 1970s and 1980s. At one point, it was rated as having the worst quality of life among 300 U.S. metropolitan areas. However, the city's fortunes have shifted, and it has been recognized as one of the "Best Places to Raise a Family" in recent years.
The city's top employers include the City of Waterbury, Waterbury Hospital, Post University, and Saint Mary's Hospital, among others, contributing to its economic resurgence.
A Dynamic Political Landscape
Waterbury's political history has been marked by ups and downs, including corruption scandals involving city officials. However, the city has also been a significant political battleground in Connecticut, with presidential candidates like John F. Kennedy and Ronald Reagan making campaign stops here.
Today, Waterbury is governed by Mayor Neil O'Leary and a dedicated group of aldermen who work to shape the city's future.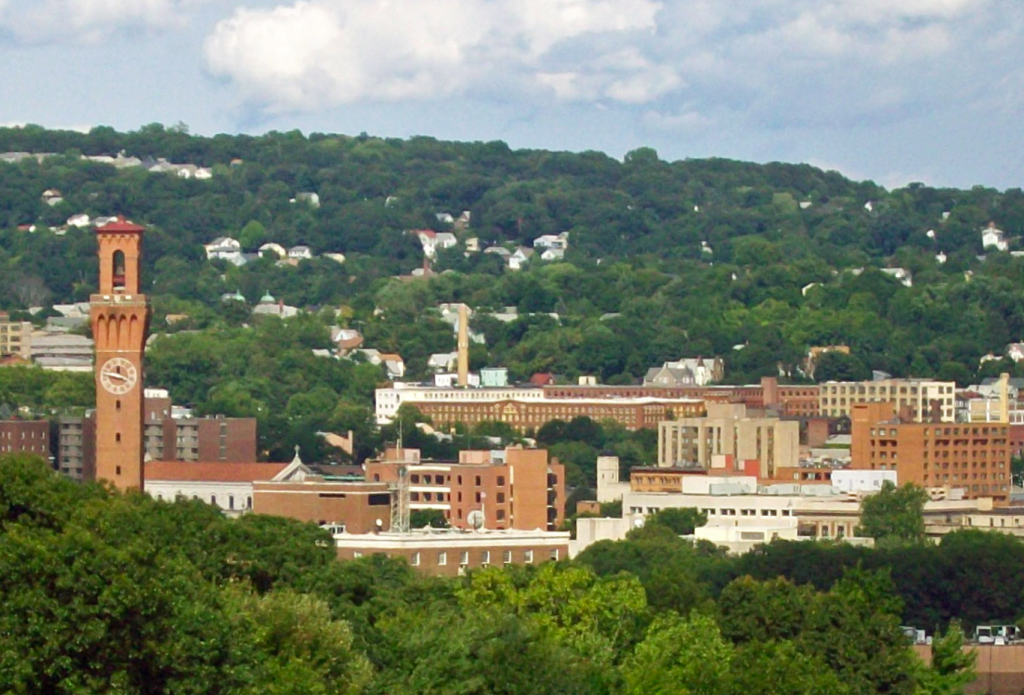 Transportation and Accessibility
Waterbury's location at the crossroads of Interstate 84 and Route 8 makes it easily accessible by road. Commuters can also take advantage of the Metro-North Railroad, which connects the city to Bridgeport and offers connections to New York City's Grand Central Terminal.
In Conclusion, Waterbury, Connecticut, is a city with a storied past, a diverse present, and a promising future. Its industrial heritage, rich culture, and educational institutions make it a compelling destination for both residents and visitors. Whether you're exploring its historic landmarks, immersing yourself in its cultural festivals, or simply enjoying the scenic beauty along the Naugatuck River, Waterbury has something to offer everyone who ventures into the Brass City.