Custom Design, Development and Digital Marketing Since 2007.
Pinpoint Digital, LLC is a Plainville web design company.  The business was started by John Giaccotto in Wallingford out of his home in 2007.  In 2012 we obtained an office in Southington at 100 Queen Street.  In 2016 we moved the business to our current location in downtown Plainville.  Since 2007 we have been offering a wide range of services to help our customers find success on the Internet. We provide web site design, development and digital marketing services, primarily to companies in Connecticut. We don't believe in a one-size-fits-all model and begin our work with a discovery phase where we learn more about our clients online goals and craft an appropriate strategy.
Our process has been honed over many years of developing web sites and custom web applications. We start with a discovery meeting where we try to fully understand the needs of our client. This process can take one or more meetings and depending on the project can result in a simple proposal or a 30 page specifications document.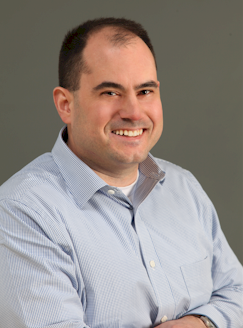 Pinpoint Digital was founded by John Giaccotto who holds a B.S. in Computer Science as well as a Masters in Business Administration. John has been working in the web development field since 1996 and has been involved in all aspects of designing, programming and marketing web sites. Prior to starting Pinpoint Digital, John worked at Adeptra which was later acquired by FICO. John lives in Southington with his wife and their three young children.