When referrals alone aren't enough, many landscapers and outdoor contractors look to the Internet as a way to generate more business.  Figuring out just how to approach getting more leads online can be a daunting task.  At Pinpoint Digital, LLC we have deep experience providing landscaper marketing services. We help landscapers and other outdoor living professionals build an online presence that drives new business.  Whether you simply need a professional website to help convert existing prospects or are looking to generate new business leads to fuel your growth, we can help you.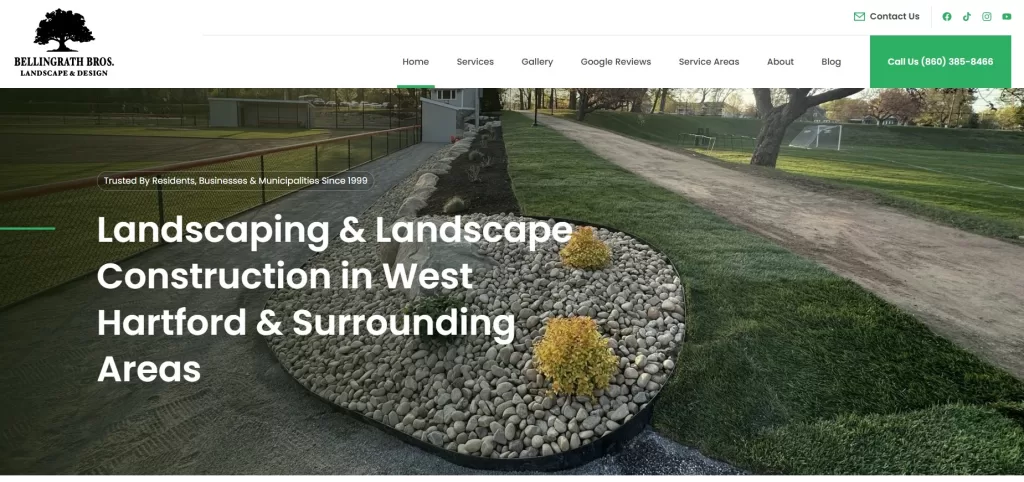 Building a Website
Having a professional website is important to helping prospects both find you online as well as to build your credibility as a business. A website helps in many aspects of the sales process. For instance, prospects who are evaluating a quote from you are likely going to look for more information about you online. They will likely try to find reviews from other customers and look for pictures of jobs that you have completed. Having a website that is easy to find and easy to navigate is important to helping your prospects evaluate your services and find the information they are looking for. Having built hundreds of websites, we understand what makes a website convert and can help with all aspects of the website creation and marketing process. We can even write the copy for you! In today's mobile-centric world, a responsive website is non-negotiable. Pinpoint Digital, LLC designs websites that adapt seamlessly to different screen sizes and devices. This ensures that potential customers have a consistent and user-friendly experience, whether they're browsing on a smartphone, tablet, or desktop computer. Our website development services include the following.
Logo Design (When Needed)
Custom Design or Templated Website
Optional Copywriting
Responsive (Optimal Rendering on Mobile Devices)
Search Engine Optimization
For some of our customers, creating a professional website is all that they need. However, many of our customers are looking to get more leads and grow their business. Search Engine Optimization is one of the best ways to drive more leads for your business. It involves creating a website that Google is able to associate as providing a commercial service, building content that discusses those services and then creating signals that help rank your website higher. Search engine optimization is an ongoing process of trying to bring in more business through organic rankings on Google. Our search engine optimization (SEO) services include the following.
Local Search Engine Optimization: This involves optimizing your Google Business (previously called Google My Business – GMB) profile.
Organic Search Engine Optimization: We create content on a monthly basis as well as drive signals to your website in order to get Google to rank it higher and send more relevant traffic to your website.
SEO success hinges on high-quality content creation. Pinpoint Digital, LLC's team of SEO specialists and content writers collaborate to produce informative, engaging, and keyword-rich content that resonates with both users and search engines. By creating valuable content, we not only improve your website's search engine rankings but also establish your authority and expertise in the landscaping field. Your GMB profile is essentially your business's digital storefront on Google. Pinpoint Digital, LLC optimizes your GMB listing by ensuring that all information is accurate, including your business hours, contact details, and service areas. We also help you showcase high-quality images and encourage client reviews to build trust and credibility. To boost your local authority, we work on building local citations (online mentions of your business) and encourage authentic client reviews. These factors are vital for ranking well in local search results and earning the trust of potential clients.
Google Ads Management – Speeding Up The Lead Generation Process
While SEO is a powerful long-term strategy for attracting organic traffic, it can take some time to see significant results. Recognizing the need for immediate results, we often recommend running Google Ads (formerly known as Google AdWords) in conjunction with any new SEO campaign. With Google Ads you only pay when someone clicks on your ad and we can target for high intent keywords (such as "landscaper near me"). We can help setup both a Google Ads campaign for you as well as get you setup with Local Service Ads (Google Guarantee Program – where available).
Our Google Ads campaigns also involve creating landing pages to help convert the traffic that you are sending to your website. This involves optimizing your landing pages as much as possible so as to maximize the conversion rate. To measure the success of your Google Ads campaigns, we implement robust conversion tracking and analytics tools. This allows us to analyze the performance of your ads, identify areas for improvement, and make data-driven adjustments to continuously enhance your campaign's effectiveness.
Our Work
We work with a variety of landscaping and green industry companies.
Landscapers
Lawn Care
Landscape Supply Companies
Mulch & Earth Products Suppliers
Excavation Businesses
Tree Care Businesses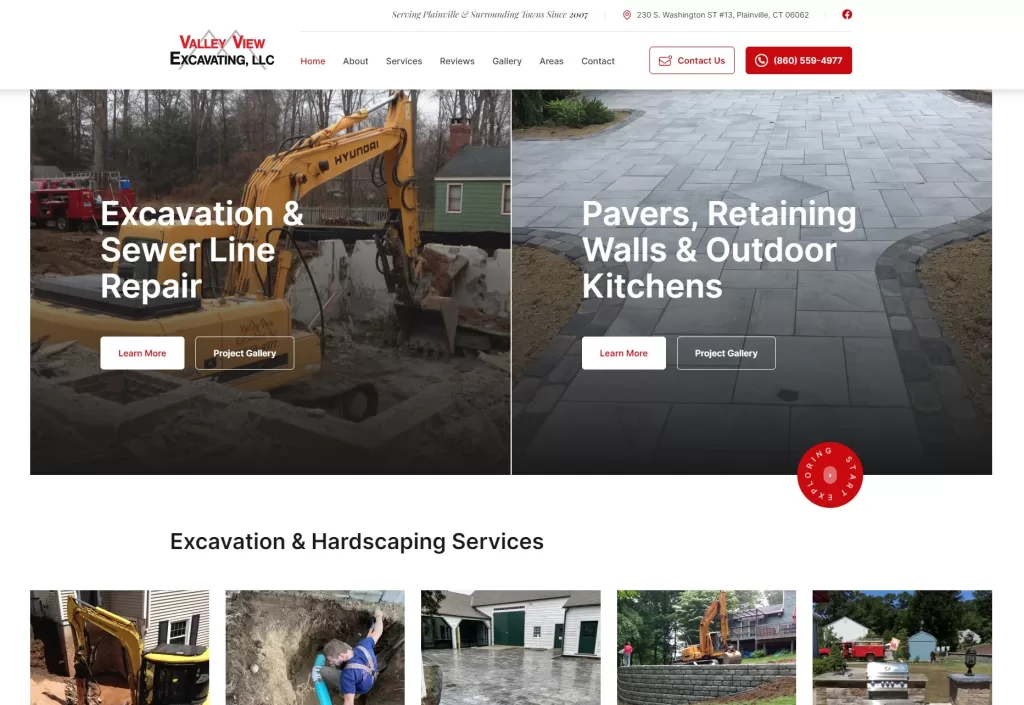 Free Consultation
If you own a landscaping company or other green industry business you should consider online advertising. By building a website that converts visitors into leads, optimizing your online presence through SEO and local business optimization, and strategically leveraging Google Ads for immediate results, Pinpoint Digital, LLC ensures that your landscaping business thrives in the digital landscape. Contact us today to unlock your landscaping or green business's full potential and start reaping the benefits of a robust online presence.