Since 2007, Pinpoint Digital, LLC has been at the forefront of helping Connecticut businesses and organizations establish a commanding presence on the web. As a top Connecticut web design company we have helped hundreds of businesses build websites that achieve their goals, whether that simply means providing an informational website or doing an online marketing program to drive leads.  We do everything from custom websites to logos, copywriting and digital marketing.  While we work with many different web technologies, we build most of our websites in WordPress and are highly skilled at using that platform to create everything from custom workflow management systems to e-commerce websites.  We are located at 55 Whiting Street, Suite 3B in Plainville, Connecticut.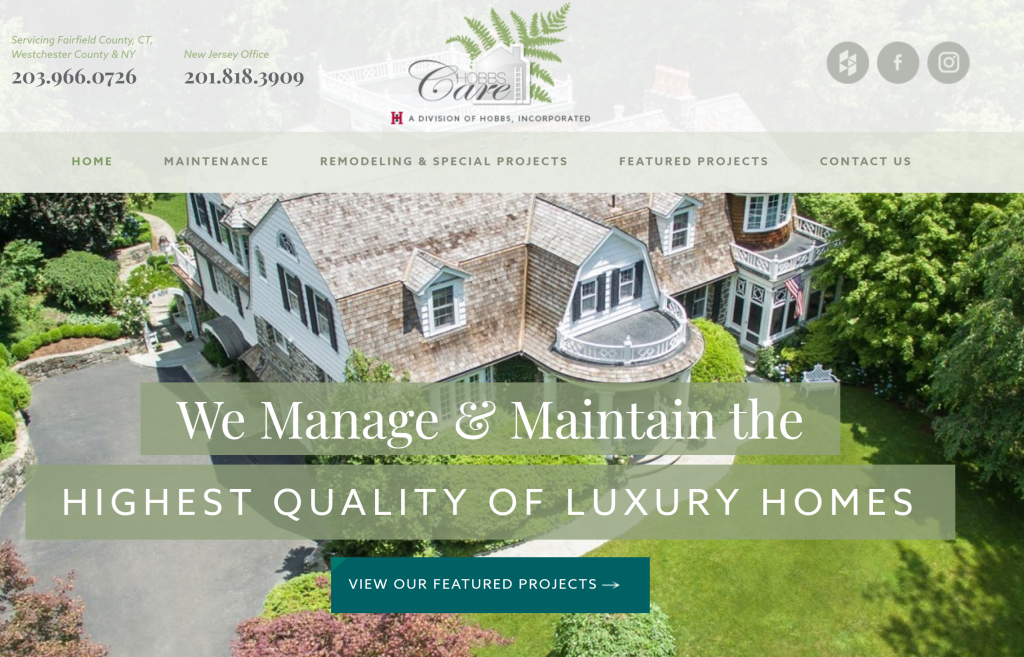 Our Web Design Process
At the heart of our service is a meticulous process designed to deliver exceptional results for our CT Web Design clients:
Discovery
Our process begins with understanding your online goals. For some customers that means making sure content is easily findable and for others that translates to driving and converting more leads. We dive deep into your vision, ensuring that what we deliver in both design and functionality achieves your goals. Depending on the size and scope of the project this can be as simple as a single meeting or as complex as multiple meetings with a specifications document being created.
Design
Once the discovery process is complete we go to work on creating a custom design for the website.  If a logo is created we can design one for you.  For websites we typically create a single concept but in some cases can create multiple variations.  We offer unlimited revisions for all of our design projects.
The following are some design concepts that we did for a client that maintains luxury homes in Connecticut's Fairfield county.
Development
Once a design has been finalized we go to work with building out the website. We create responsive websites that render differently based on the size of the screen. So when someone looks at your websites on their phone they see a page that is optimized for a smaller screen. The website will be developed in a staging area that is not publicly accessible. Any additional custom programming will be added during this time. Once the website is complete you can review it and provide any feedback on changes that you want.
Launch & Maintenance
Once the development process is completed the website is launched. We provide our own hosting and can also work with other hosting companies. Our commitment doesn't end with development. We stand by your side, providing ongoing support to ensure your website remains in peak condition. Whether it's minor updates or extensive revisions, we're here to ensure your digital presence stays relevant for years to come.
Custom Web Application Development
At Pinpoint Digital, we excel in translating your vision into custom web applications that cater to your unique needs. Whether you're an entrepreneur with a groundbreaking idea or a Fortune 500 company looking to optimize your processes, our team of experts is here to deliver results. We've honed our skills in building, enhancing, and maintaining hundreds of web applications since our inception in 2007. Here are a few examples of the web applications that have been transformative for our clients:
1. E-commerce Platforms: Empower your business with a custom e-commerce solution that seamlessly integrates into your existing processes. We specialize in using WooCommerce, a powerful WordPress plugin, to create e-commerce websites that drive sales and customer satisfaction.
2. Workflow Optimization Tools: Enhance productivity and streamline your operations with tailored workflow optimization tools. These applications are designed to meet your specific business objectives, making your processes more efficient and cost-effective.
3. Customer Portals: Create secure and user-friendly customer portals that enhance your client interactions. These portals can facilitate communication, document sharing, and transactions, providing a seamless experience for your customers.
WordPress Development
As an open-source content management system, WordPress powers more than 26.4% of the top 10 million websites. At Pinpoint Digital, we harness the full potential of WordPress, offering a range of services that cater to your website's needs:
1. Custom Template Creation: We take your unique design concepts and turn them into captivating website templates that reflect your brand identity.
2. Plugin Expertise: Our team excels in plugin installation, configuration, and customization. Whether it's modifying existing plugins or creating new ones from scratch, we've got you covered.
3. E-commerce Integration: Leveraging the WooCommerce plugin, we seamlessly integrate e-commerce functionality into your WordPress website, allowing you to sell products or services online.
4. Performance Optimization: We optimize your WordPress site for speed and efficiency, ensuring a smooth user experience and higher search engine rankings.
5. Bug Fixes and Maintenance: Our commitment to excellence extends beyond the development phase. We provide ongoing support, addressing any issues and making necessary updates to keep your website running smoothly.
E-Commerce
In today's highly competitive digital landscape, e-commerce success demands more than just an online store. It requires strategic thinking, robust marketing efforts, and a website optimized for conversions. At Pinpoint Digital, we bring extensive experience to the table when it comes to creating custom e-commerce websites. Our preferred platform, WooCommerce, seamlessly integrates with WordPress, offering a powerful and flexible solution for businesses of all sizes.
In conclusion, Pinpoint Digital, LLC is not just a web development company; we are your digital partners. With over a decade of experience, we've honed our skills to provide tailored solutions that drive results. Whether you're an entrepreneur with a groundbreaking idea or an established business seeking digital transformation, we have the expertise to help you succeed. Contact us today, and let's embark on a digital journey that will elevate your brand and expand your horizons. Together, we'll pinpoint your digital success!