Pinpoint Digital, LLC provides complete Rocky Hill Web Design services. While our office is in Plainville we work with clients in Rocky Hill and all over Connecticut. Our owner, John Giaccotto, even worked for 5 years at a web development company in Rocky Hill (on Old Main Street) before starting Pinpoint Digital. We have helped hundreds of Connecticut businesses build websites and achieve their online goals.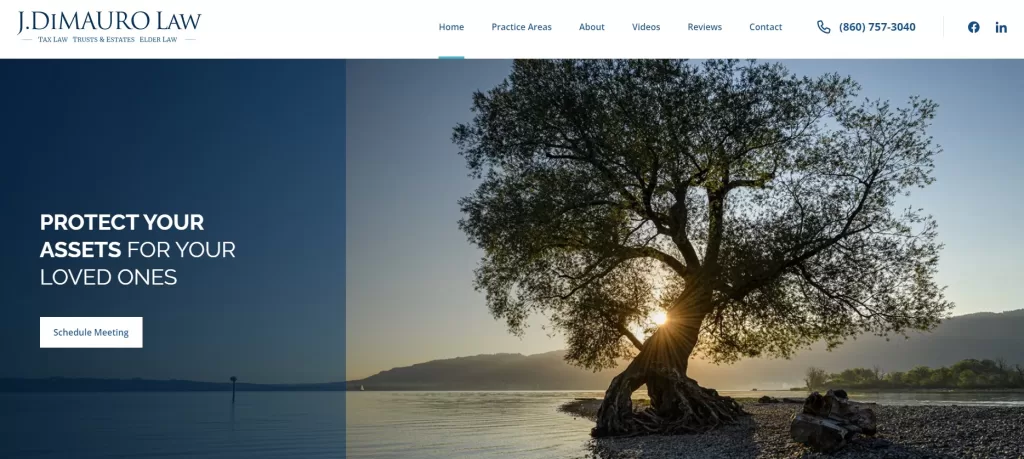 Rocky Hill Web Design Services
Custom Web Design, Branding & Logos
We work with a wide range of businesses and nonprofit organizations to help them communicate with their prospects and stakeholders. Our complete website design services can help you create a compelling website that speaks to your target demographic and effectively communicates your message. While most of our websites are custom designed from the ground up we do offer templates for certain industries. We can also design logos as well as modernize and cleanup existing logos.
Copywriting
Most of our clients prefer to write their own copy because they intimately understand their business. However, for those clients who want a more hands-off approach we provide copywriting services. We write compelling and engaging content that not only informs but also converts visitors into prospects.
Digital Marketing
We provide the following digital marketing services.
Google Ads Management
Local Service Ads Setup and Management
Search Engine Optimization
Local Google My Business (GMB) Optimization
Content Management Systems

Our preferred content management system is WordPress which is the most popular content management system. While we do work with other content management systems such as Drupal we do 99% of our website projects using WordPress.
Custom Web Development
We are experts at creating custom web applications. These include custom e-commerce solutions, workflow management solutions and many other types of applications. We build a lot of customizations with WordPress through creating custom plugins. For those projects where WordPress is not a good fit we use the Laravel PHP framework. All of our custom web development projects include some sort of requirements gathering and specifications development project. We also perform a robust quality assurance or testing phase to help ship applications free of bugs and issues.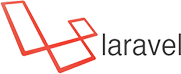 Our Location
We are located 55 Whiting Street, Suite 3B, in Plainville, Connecticut.
Get in Touch
Whether you're a small startup or a nonprofit looking for a Rocky Hill CT web design company, we're here to help you succeed online. At Pinpoint Digital, LLC, we believe that your success is our success. Contact us today to discuss your web design, branding, copywriting, or digital marketing needs. We service a wide range of Connecticut, including Naugatuck, Southington, Plainville and beyond.
About Rocky Hill, Connecticut
Rocky Hill, Connecticut: Where History and Progress Converge
Nestled in Hartford County, Connecticut, the picturesque town of Rocky Hill is a perfect blend of history and modernity. With a population of 20,845 as of the 2020 census, this charming community has a rich heritage dating back to Native American times.
A Journey Through Time
Rocky Hill's history is a tapestry woven with the threads of different eras. The town's origins can be traced to the Wangunk tribe of Native Americans, who once inhabited this land. However, European settlers arrived on the scene around 1650 when Rocky Hill was still part of Wethersfield, its neighboring town to the north.
In 1722, the area was christened Stepney Parish, eventually gaining its independent status through incorporation in 1843. This newfound autonomy set the stage for Rocky Hill's rise as a key player in Connecticut's history.
A Hub for Commerce and Industry
Situated on the banks of the majestic Connecticut River, Rocky Hill enjoyed a strategic location that made it a natural port for Wethersfield. In its early days, the town thrived as a center for shipbuilding, agriculture, and trade. The river served as a vital artery, facilitating the flow of goods and fostering economic growth.
Today, Rocky Hill is known as a quintessential bedroom community. Many of its residents commute to larger urban centers like Hartford and New Haven for work, taking advantage of the town's convenient location.
Exploring the Geography
Rocky Hill spans an area of 13.8 square miles, offering residents and visitors a mix of landscapes to enjoy. The town's topography features rolling hills and the picturesque Connecticut River as its eastern border. Interstate 91, a major transportation artery, runs through the town, connecting it to surrounding areas with ease.
For those who appreciate the great outdoors, Rocky Hill Quarry Park, located in the northeast section of the town, offers a tranquil escape. The park sits atop the ridge along the Connecticut River that gave Rocky Hill its name. With its stunning vistas, hiking trails, and recreational facilities, the park is a favorite spot for residents.
A Look at the People of Rocky Hill
The demographics of Rocky Hill tell a story of diversity and community. According to the 2000 Census, the town was home to 17,966 residents residing in 7,557 households, with 4,519 families making up the population. The racial makeup of the town was diverse, with 90.20% White, 3.42% African American, and 3.97% Asian residents.
The town's households were equally diverse, with nearly 25% having children under 18 years old. A significant portion, 48.9%, consisted of married couples, while 32.5% were individual households. The average household size stood at 2.26, fostering a sense of community among residents.
Education and the Future
Rocky Hill places a strong emphasis on education. The local school district, Rocky Hill Public Schools, offers a range of options for students. Rocky Hill High School, Albert D. Griswold Middle School, Moser Intermediate School, Stevens Elementary School, and West Hill Elementary School cater to the educational needs of the town's diverse student body.
These institutions provide a nurturing environment for learning, helping students prepare for their future endeavors. With a commitment to excellence, Rocky Hill continues to invest in the next generation.
The Beating Heart of Commerce
Rocky Hill is not just a residential haven; it's also a thriving commercial center. According to the town's 2022 Comprehensive Annual Financial Report, several prominent employers have chosen to call Rocky Hill home. These include SYSCO Food Services, Henkel Corporation, State Veterans Home and Hospital, Liberty Mutual, AECOM Technical Services, Burris Logistics, Meredith Corporation, Walmart, and the Sheraton Hotel.
These companies play a vital role in the town's economy, offering a diverse array of job opportunities for residents and contributing to the community's prosperity.
Points of Interest
Rocky Hill boasts a range of attractions that appeal to history enthusiasts, nature lovers, and curious minds alike. Some of the notable points of interest include:
Rocky Hill-Glastonbury Ferry: Known as one of the nation's oldest continuously running ferry services, this historic ferry transports passengers across the Connecticut River to Glastonbury. However, it takes a winter break due to icy conditions.
Dinosaur State Park: Unearth the past at Dinosaur State Park, where fossilized dinosaur footprints discovered in Rocky Hill in the 1960s are on display. It's a place where visitors of all ages can connect with Earth's prehistoric history.
Quarry Park: This 84.3-acre park, located on a former trap rock quarry, harks back to the town's industrial past. From the 1920s to the 1950s, the quarry was a bustling hub of activity. Today, it offers a peaceful retreat for those seeking outdoor adventure.
The Connecticut Library for the Blind and Physically Handicapped: A vital resource for the community, this library ensures that everyone has access to literature, regardless of their physical abilities.
Academy Hall: Run by the Rocky Hill Historical Society, this museum takes visitors on a journey through the town's history, providing a deeper understanding of its roots.
The John Robbins House: An architectural gem, this historic house showcases the elegant design and craftsmanship of the past.
Elm Street Historic District: Stroll through this charming district and admire the well-preserved historic buildings that tell the story of Rocky Hill's architectural evolution.
Center Cemetery: A place of reflection and remembrance, this cemetery is a testament to the town's long and storied history.
Henkel Corporation's U.S. Headquarters: This global company's U.S. headquarters for Adhesive Technologies and R&D underscores Rocky Hill's role as a hub for innovation and industry.
The Former Headquarters of the Connecticut Lottery: A reminder of the state's gaming history, this location adds a unique dimension to Rocky Hill's historical landscape.
WFSB Channel 3: Home to CBS-affiliated television station WFSB Channel 3, this studio contributes to the town's vibrant media presence.
Rocky Hill, Connecticut, offers a delightful mix of history, culture, and progress. Whether you're taking in the stunning river views, exploring the town's rich heritage, or enjoying modern amenities, Rocky Hill has something for everyone. It's a town where the past meets the present, creating a vibrant and dynamic community that welcomes all who visit or call it home.