Located in Downtown Plainville, Connecticut
Pinpoint Digital, LLC is a Plainville web designer located at 55 Whiting Street. We are diagonally across from the post office in the Plainville Business & Professional Center. We have been in business since 2007. We were originally located in Wallingford and then in 2012 moved into an office at 100 Queen Street in Southington. In 2016 we moved to the Plainville Business & Professional Center. We have helped hundreds of Connecticut businesses build websites and achieve their online goals.
Plainville Web Design Services
Custom Web Design, Branding & Logos
We work with a wide range of businesses and nonprofit organizations to help them communicate with their prospects and stakeholders. Our complete website design services can help you create a compelling website that speaks to your target demographic and effectively communicates your message. While most of our websites are custom designed from the ground up we do offer templates for certain industries. We can also design logos as well as modernize and cleanup existing logos.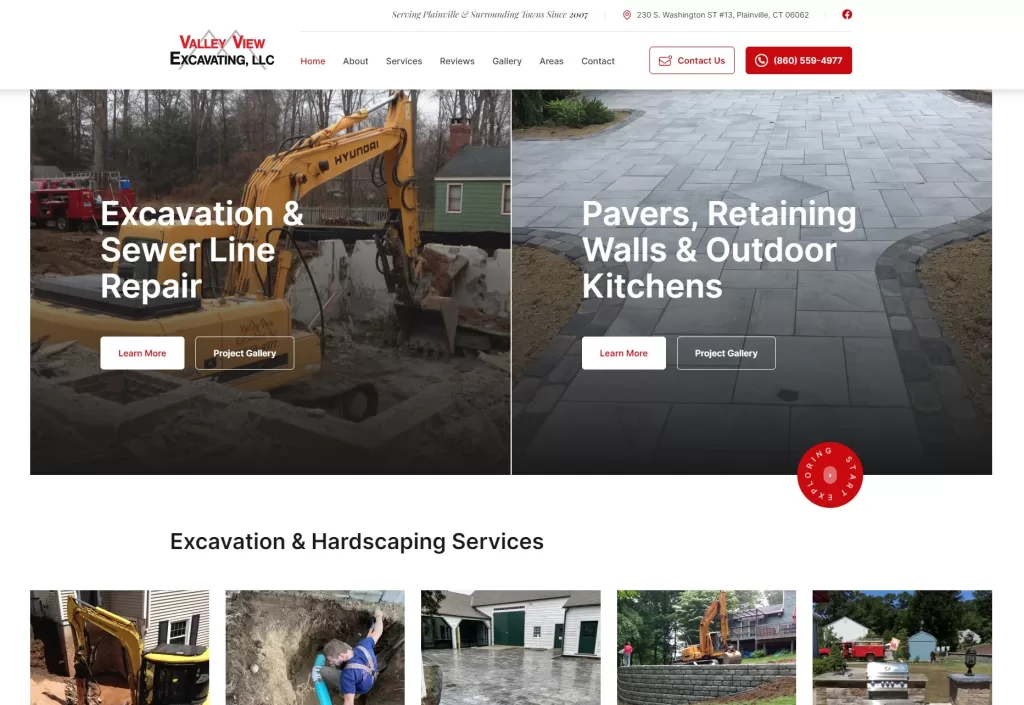 Copywriting
Most of our clients prefer to write their own copy because they intimately understand their business. However, for those clients who want a more hands-off approach we provide copywriting services. We write compelling and engaging content that not only informs but also converts visitors into prospects.
Digital Marketing
We provide the following digital marketing services.
Google Ads Management
Local Service Ads Setup and Management
Search Engine Optimization
Local Google My Business (GMB) Optimization
Content Management Systems
Our preferred content management system is WordPress which is the most popular content management system. While we do work with other content management systems such as Drupal we do 99% of our website projects using WordPress.

Custom Web Development
We are experts at creating custom web applications. These include custom e-commerce solutions, workflow management solutions and many other types of applications. We build a lot of customizations with WordPress through creating custom plugins. For those projects where WordPress is not a good fit we use the Laravel PHP framework. All of our custom web development projects include some sort of requirements gathering and specifications development project. We also perform a robust quality assurance or testing phase to help ship applications free of bugs and issues.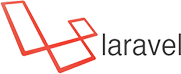 Our Location
We are located 55 Whiting Street, Suite 3B, in Plainville, Connecticut.
Get in Touch
Whether you're a small startup or a nonprofit looking for a Plainville CT web design company, we're here to help you succeed online. At Pinpoint Digital, LLC, we believe that your success is our success. Contact us today to discuss your web design, branding, copywriting, or digital marketing needs.
About Plainville, Connecticut
Plainville, Connecticut: Where History and Community Flourish
Welcome to Plainville, a charming town nestled in the heart of Hartford County, Connecticut. This friendly community of 17,525 residents, according to the 2020 census, is a delightful blend of old-world charm, lively traditions, and a thriving economy. Let's take a laid-back stroll through Plainville's highlights.
A Peek into the Past
Plainville's story begins way back, around 1650 when European settlers first set foot in these parts. Initially, it was snugly tucked under Farmington's wing, but in 1869, Plainville decided to spread its wings. The town center was expanding, thanks to the New York, New Haven, and Hartford Railroad and the Hartford, Providence, and Fishkill Railroad, and Plainville officially ventured out on its own.
Now, as you walk the streets of Plainville, you'll find echoes of its history in the town's landmarks. Check out the Civil War memorial or admire the picturesque Congregational Church of Plainville.
Community Celebrations
In Plainville, we know how to celebrate, and we do it with style. Imagine an August evening at Norton Park, filled with colorful hot air balloons drifting in the sky, live music in the background, and fireworks lighting up the night. That's the Hot Air Balloon Festival, a beloved event sponsored by the Plainville Fire Company that unites the whole town.
Then, as the crisp October air rolls in, it's time for PumpkinFest. This downtown extravaganza offers live music, a kids' costume parade, food trucks galore, and even a haunted house. It's a blast for families and visitors alike, showcasing Plainville's love for community fun.
Come June, the Robertson Field airport plays host to the Plainville Wings & Wheels fly-in and car show. Not only is this event a treat for aviation and automobile enthusiasts, but it also supports the Petit Family Foundation and the Plainville Community Food Pantry.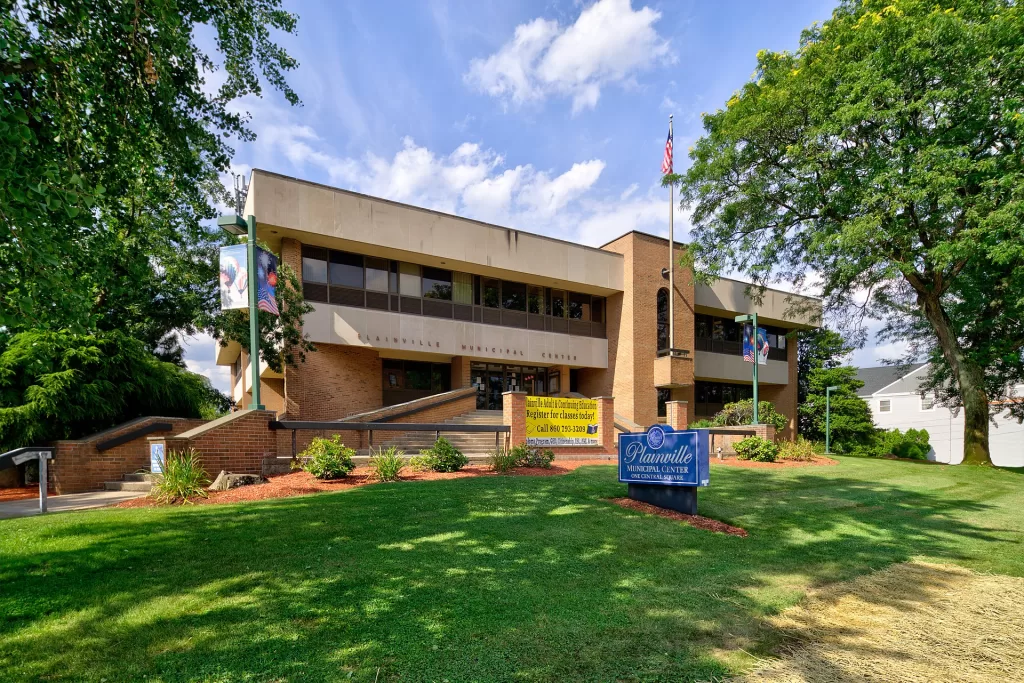 Economic Diversity
Our town's economic life is as diverse as our celebrations. In 2021, we had around 2,007 active businesses, and they keep our wheels turning. Whether it's Wheeler Clinic, Manafort Bros. Construction, Gems Sensors & Controls, Tilcon Connecticut, or Americold, Plainville's major employers span healthcare, manufacturing, construction, and retail.
Oh, and speaking of unique assets, Plainville is one of the few places in Connecticut where the town owns its airport, Robertson Field. It's not just a local convenience; it's a vital link to our region.
Natural Beauty and Adventure
Now, let's talk about the great outdoors. Our town isn't just about history and festivities; it's also a haven for nature lovers. With rolling plains and the magnificent Metacomet Ridge on the eastern side, there's no shortage of beauty here. Hikers, take note: the Metacomet Trail spans 51 miles, offering breathtaking views and hiking adventures.
And when you're here, take your time to soak it all in. Whether you're hiking Pinnacle Rock or exploring Bradley Mountain, the serenity of Plainville's landscapes is an experience in itself.
A Place of Learning
Plainville takes its education seriously, nurturing young minds with care. We've got three elementary schools: Louis Toffolon School, Frank T. Wheeler School, and Linden Street School. The Middle School of Plainville welcomes students in grades 6 to 8, sporting the same mascot and colors as our town's high school.
Speaking of which, Plainville High School is where our Blue Devils shine. The school's baseball team has a proud tradition, with a state title win in 2012. Our cheer team is top-notch, consistently winning titles in the Central Connecticut Conference and CIAC competitions.
A Chilled-out Government
Our town runs smoothly with a Town Manager/Town Council setup. Michael Paulhus is the current town manager (as of 2022), and we've got seven members on the Town Council, elected every two years. The Municipal Center at 1 Central Square is where it all happens, a hub of governance and community life.
Noteworthy Plainville Folks
Over the years, Plainville has been home to some interesting characters who've made their mark:
John Bello: The founder and former CEO of SoBe, and president of NFL Properties.
Lena Santos Ferguson: The second African-American member of the Daughters of the American Revolution.
Ted Christopher: A former NASCAR driver who wowed fans on the Whelen Modified Tour.
Pauline R. Kezer: A former Secretary of the State of Connecticut.
Niko Koutouvides: A former NFL linebacker.
Peter Portante: A racing driver.
John Harper Trumbull: The 70th governor of Connecticut.
So, whether you're a resident enjoying life in Plainville or a visitor taking in the relaxed vibe, Plainville, Connecticut, welcomes you with open arms. It's a place where history meets community, and there's always something happening. Come join us, and let's celebrate life together in Plainville.